Description
Edit
"Few of these ancient towers are still intact, but the Sentinel has stood watch over the river mouth for a thousand years. The birds now use this wind-etched spire as a lookout perch - and they've seen us coming!"
Resources
Edit
| Hearts | Mana | Waves | Towers |
| --- | --- | --- | --- |
| 20 | 300 | 8 | 11 |
Opposing Army
Edit
Strategy Guide
Edit
http://crazykings.wikia.com/wiki/Thread:19144
Please check this link for detailed discussion on this level. If you have a problem winning other stages, try to search around the forum to find instruction!
Location
Edit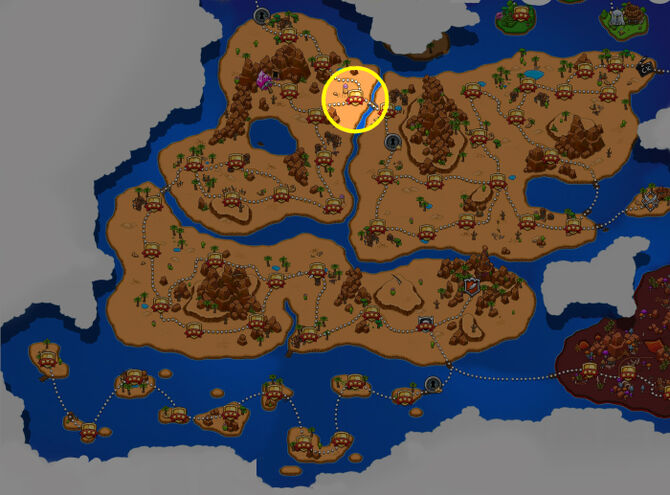 Ad blocker interference detected!
Wikia is a free-to-use site that makes money from advertising. We have a modified experience for viewers using ad blockers

Wikia is not accessible if you've made further modifications. Remove the custom ad blocker rule(s) and the page will load as expected.