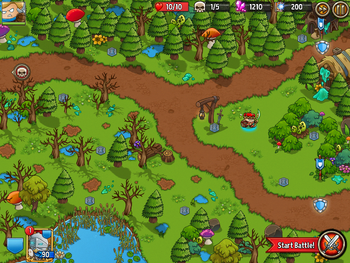 Description
Edit
"As we march, the stagnant fens close in behind us - they are cutting us off and driving us Easward! Now we fight a desperate rearguard action as we flee for higher ground..."
Information
Edit
| Hearts | Mana | Waves | Towers | Avg. Time | |
| --- | --- | --- | --- | --- | --- |
| 10 | 200 | 5 | 9 | ~8 min | 7 |
Opposing Army
Edit
Each new Star you win in this level earns you a reward from this chest! (Items in parentheses are predefined and not random.)
Related Quest
Edit
For the moment, "The Quagmire" has no related quest.
Strategy Guide
Edit
http://crazykings.wikia.com/wiki/Thread:2922
http://crazykings.wikia.com/wiki/Thread:3019
Please check the links above for detailed discussion on this level. If you have problems winning other levels, try searching the forum to find instructions!
Location
Edit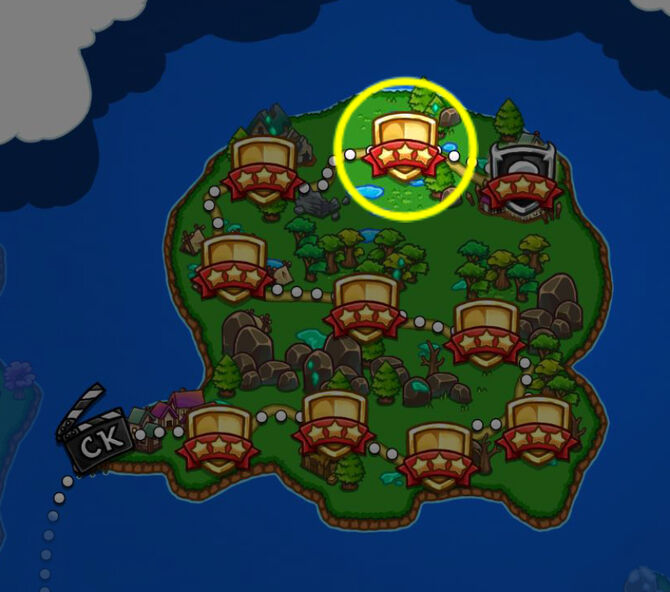 Ad blocker interference detected!
Wikia is a free-to-use site that makes money from advertising. We have a modified experience for viewers using ad blockers

Wikia is not accessible if you've made further modifications. Remove the custom ad blocker rule(s) and the page will load as expected.